Reasons Why You Should Spring Clean Your Home
Spring is the perfect time to give your home a deep clean. There are many reasons why you should clean your home in the spring, Not only is it more pleasant to be outside and enjoy the outdoors, but you can also get a head start on the summer season. Spring cleaning around your home can be fun and help get rid of clutter you don't need. It gets your ready for all the summer activities and gets you out of the house (if you are from the north) and that alone is big for most.
Now is also the perfect time to get all the dirty air ducts cleaned and ready for summer time use of the air conditioning. There are plenty of duct cleaning service providers out there that can get you on the right track to a healthier home.
Why Spring Clean?
Spring is the perfect time to give your home a deep clean. Not only is it more pleasant to be outside and enjoy the outdoors, but you can also get a head start on the summer season. For me in the spring time my mother would always make us do a deep cleaning on our house after a long winter, she said it is a breath of fresh air for the house. Now I don't know if i believe that anymore, but there is something about a good regular cleaning such as bed sheets ,bed skirt, cleaning ceiling fans etc. You get the idea.
So why should you spring clean?
– You will feel like you have more space in your home
– You will feel like everything is organized
– You will be getting rid of clutter
– There are some important areas to focus on that should not be overlooked during a typical cleaning process, such as under sinks, around outlets and light fixtures, ovens, and just cleaning the simple household dust can make a difference.
( don't make me tell you what dust is )
What is the origin of spring cleaning?
Spring cleaning originated in England and is also known as "Shrove Tuesday" or "Pancake Day." During this time, people would clean their homes before Lent and give away any extra food they had to the poor. It has a deep origin as far back as the days of Persian new year.
Another possibility has been suggested that the origins of spring cleaning date back to the ancient Jewish practice of thoroughly cleansing the home in anticipation of the springtime festival of Passover.
Why is it called spring cleaning
It's been around for a long, long time. In the north it is The definition of spring cleaning stands for a thorough domestic cleaning of your entire home room by room and top to bottom. A thorough cleaning includes areas you do not clean on a regular basis, such as cleaning beneath furniture, on top of bookshelves and etc. To spring clean means to clean walls and seeking out all the dust bunnies that have hid from you all winter.
Spring cleaning tip for you that we always do is a thorough cleaning of our washing machine as well with just some vinegar and a normal cycle to help break up any minerals and soap residue in the machine.
Spring Cleaning can improve your mood
Spring cleaning has been shown to make people happier. By getting rid of clutter, your space will be more organized. You won't have to worry about where you put something or how it got there. Your surroundings will be more pleasant and you will be able to find things easier. It is funny how some soapy water and a microfiber cloth can defeat all the grime that has built up over the winter months.
Don't forget to dust blinds, polish furniture, clean windows and then work your way outside to get the lawn furniture ready for those late night camp fires and friends. A clean house can give you a sense of satisfaction for your living space.
Final Thoughts
Spring is starting and it's time to put away the firewood, and sweaters! If you want your home to be ready for warmer weather, now is the time to do some spring cleaning. By organizing your home, taking out anything that doesn't belong there and de-cluttering your off-season clothes so they are ready for summer, you can get rid of clutter you don't need.
Spring time in our home has always been a time to clean more than visible dust and a simple pass from the vacuum cleaner from the heating season. If you find that all this is to much for you to handle, please feel free to call us and schedule an appointment today.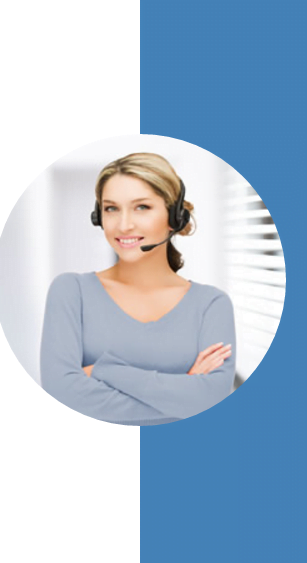 No Matter What Your Cleaning Needs Are Trust Us We Have Done It All. From Construction Clean Up To Weekly Commercial Cleaning To Once A Month Visits. We Are The Cleaning Service You Have Been Looking For.